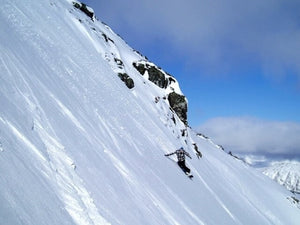 The Best UK Resorts For Your Next Ski Holiday
While there is no beating France and Austria for some of the best powder in the EU, the UK has some decent slopes of our own and they don't require a long flight or an extremely high price tag. From Glenshee to Cumbria, you will find some of the UK's best ski resorts that are perfect for a memorable ski holiday for two. Grab your best outerwear, your skis and your luggage and keep reading to find some of the UK's best slopes and resorts this ski holiday season.
The UK's Best Ski Resorts
Scotland
Glenshee- one of Scotland's largest ski areas, Glenshee is spread across four mountains and contains more than 40km of downhill runs. 24 ski lifts make Glenshee one of the area's best ski resorts in terms of getting up the slopes quickly for your next downhill run.
Glencoe- another Scottish ski resort, and named Scotland's "original ski area", Glencoe boasts 24 km of downhills runs with an average elevation of 710 m. With 8 ski lifts available, the waits are not long especially considering how inexpensive Glencoe is.
Cairngorm- bundle up in your warmest outerwear and prepare for subzero temperatures and some of the best skiing you will ever experience. Cairngorm offers 32km of ski runs, 11 ski lifts and an average elevation of 590 m making it perfect for the beginner or advanced skier.
England
Raise- while smaller than most, Cumbria's Raise ski area is still a lot of fun for beginners and experienced skiers alike. With only 1 ski lift and 3.6km of runs, Raise is perfect for a quick ski excursion or to brush up on your downhill skills.
Chill Factore- Manchester's best indoor ski area, Chill Factore is an inexpensive way to get in some practice, learn some new tricks or just have fun skiing on even the coldest of days.
Another World Skiing and Snowboard Centre- this Halifax ski area offers excellent cross country ski trails and some of the area's best downhill runs. At an altitude of 350m in the Pennines, a Another World Skiing and Snowboard Centre's floodlights and rope tows means you can ski late into the night and make the most of your ski holiday. Be sure to wear your warmest outdoor apparel as the temperatures can get very cold later in the day.
Make your next ski holiday a memorable one by shopping the selection of high quality, stylish clothing, apparel and outerwear at Britwear today!     
If you enjoyed this article, please feel free to share it on your favorite social media sites.